Regular price
Sale price
£110
Unit price
per
Black Friday 20% Off
Sorry, this item has sold out
Your loved one will greatly enjoy being able to immediately embellish their Christmas dinner plans with the fine foodstuff held within this hamper.
Packed with 15 items from Baxters & Scottish Artisans.
Presented in a charming reusable 18" red box.
Choose from 4 complimentary greetings cards and write your own message.
Free delivery when you spend over £150.
Personalise your purchase...
Please select your limited edition Greetings Card to be included in your purchase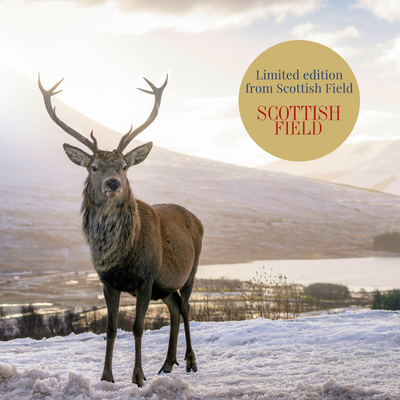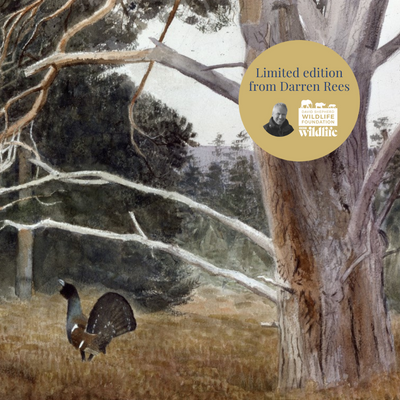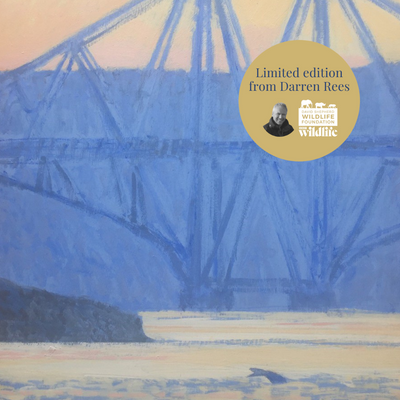 Champagne Esterlin Brut Éclat NV
+ £36
View full details
00
00
00
00
Days
Hours
Minutes
Seconds
Until Christmas
Last orders: Wednesday 20th December at 11am
Inside this hamper...
Baxters

Limited Edition Christmas Chutney

The perfect combination of fruits and just the right blend of spices, turkey and all the trimmings just isn't the same without this jar of festive joy.

245g

Baxters

Limited Edition Figgy Pudding Jam

Victoria plums, figs and citrus fruits, with a hint of warming spices, make this deliciously distinctive jam. We all like our figgy pudding with all its good cheers.

245g

Audrey Baxter Signature Range

Spiced Pear and Brandy Chutney

A sophisticated blend of classic William Pears and the warmth of finest French Brandy. Perfectly balanced with aromatic spices, this pairs wonderfully with an elegant charcuterie board.

250g

Audrey Baxter Signature Range

Cherry Kirsch Jam

A luscious fruity jam that combines the sweetness of black cherries and the harmonious balance of Kirsch giving this jam a vibrant depth of flavour. Ideally suited to breakfast or creamy cheeses.

250g

Baxters

Albert's Victorian Chutney

Inspired by a recipe from a Baxters chutney lover, we have combined richly spiced fruits with zesty orange and lemon peel.

270g

Baxters

Beetroot in Redcurrant Jelly

We use freshly harvested beetroot, hand selected for quality. This jelly is deliciously sweet and tangy and is perfect with cold or roast meats.

305g

Baxters

Caramelised Onion Chutney

The sweet caramelised onions compliment the rich balsamic vinegar in this classic family recipe. A tasty addition to any barbecue, alternatively add to your gravies for extra flavour!

290g

Baxters

Chef Selections Cullen Skink Soup

Creamy smoked haddock chowder. A Scottish speciality inspired by the coastal village of Cullen, made with hand-selected haddock from the finest smokeries.

400g

Baxters

Chefs Selection Lobster Bisque

A delicate mix of Atlantic lobster and scampi combine to give it delicious seafood richness. This creamy soup is smoothly sophisticated.

400g

Baxters

Chef Selections Venison, Sloe Gin and Juniper Soup

Wild venison is infused with sloe gin and juniper and cooked in a rich, natural venison stock to create this delicious luxury soup.

400g

Kinloch Anderson

Baxters 150th Anniversary Tartan Cracker

A unique twist on the Christmas cracker, featuring a traditional Baxters recipe wrapped in special tartan cloth. Designed to be reused, loved and repurposed for years to come.

Island Bakery

Cheese Biscuits

These all butter biscuits have a melt-in-the-mouth texture, with a superb cheesy hit. This is a richly indulgent concoction. Other than the cheese, all the main ingredients are organic.

100g

Shortbread House of Edinburgh

Tin of Handmade Shortbread

The best quality butter is used ensuring a delicious flavour and the addition of a little ground rice gives each biscuits a light crisp texture.

140g

McKenzie's Biscuits

Triangle Oatcakes

The recipe for these delicious oatcakes is based on the traditional Scottish oatcake recipe. Gold Award winner at the Great Taste Awards.

200g

Highland Chocolatier

Velvet Truffles and Pralines 9 Selection

From the award-winning Highland Chocolatier, Iain Burnett, a selection of nine luxurious handmade Velvet Truffles and Pralines individually enrobed in a delicate layer of gourmet couverture chocolate.

88g

Optional

Complimentary Greetings Card

Send a personalised message on your choice of beautiful watercolour printed card from highly respected wildlife photographers Darren Reese and David Shepherd.

1 x Greetings Card of your choice
FAQs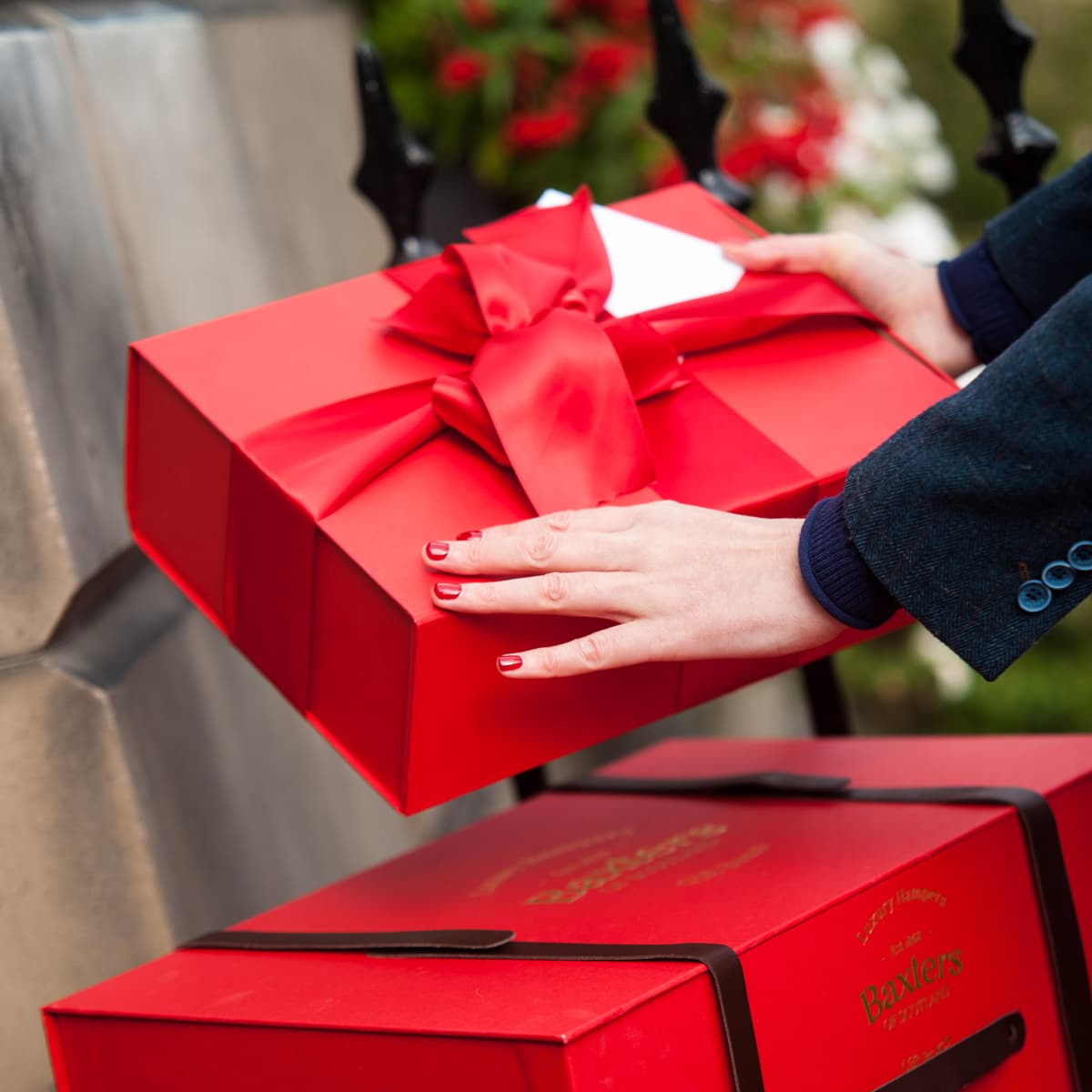 Further Information
Delivery Information

Standard Delivery

We currently deliver to all of the UK:

Mainland UK - £5 on all orders, and free over £150.
Scottish Islands - £12 on all orders.

We are proud to offer Named Day Delivery at no extra cost. Simply select an available date at the cart page.

We work with DPD to delivery all of our orders.

For in-depth tracking of your delivery, you can download the DPD app for iOS or Android. The email address and contact number associated with your order will be required to check the status of your order.

Click & Collect

All of our gifts can now be collected from our e-commerce hub in Fochabers.

To do this, select

For more information, please view our Delivery and Returns page.

All orders will be dispatched from Fochabers using our delivery service with DPD. For enquiries regarding overseas shipping, please contact our Sales and Customer Care department on 01343 820666.

In some circumstances, it may not be possible to include all your selected additional Artisan Items in one hamper case. We reserve the right to fulfil your order using more than one delivery.

For details, please view our Delivery and Returns page.
Product Substitutions

Due to the artisan and bespoke nature of our Luxury Hampers and Gift Boxes, some variations between products may occur. In this case, a like-for-like product (or products) will be substituted.
Ingredients, Allergens & Storage

Each Luxury Hamper/Gift Box contains products that may contain allergens. For a full breakdown of Ingredients and Allergen information, please refer to each individual product within your Luxury Hamper or Gift Box.

It is recommended that your Luxury Hamper/Gift Box is stored in a cool, dry place. Please refer to each individual product within your Luxury Hamper or Gift Box for any special storage requirements that may be needed.

Baxters Christmas Banquet